Our Food & Drink Brands
RADISSON BLU: SUCH BRILLIANT BARS AND RESTAURANTS
Iconic, stylish and sophisticated. With a great reputation for simplicity and excellence, the food and drink we serve is like the people who serve it: authentic, appealing and intent on delighting. Leaving you with great taste in your mouth for all the right reasons – and a hankering to hurry back for more…
Friendly, informal and unpretentiously Italian. The atmosphere of Filini is a noisy buzz with memorable Mediterranean overtones. Pizza oven, deli stage, communal table, booth seating and organic materials. Simply cooked Italian food, based on carefully chosen ingredients.
Born in the heart of Minnesota, our modern, yet classic, FireLake Grill House and Cocktail Bar offers the best of the Midwest's great food and drink heritage: open-flame cooking and deliciously creative mixology. The décor features rough weathered timber, white tile and copper combined with herringbone and mosaic tile, classic leather upholstery and chain-linked drapery. Flame-kissed, carefully selected local and artisan produce give indigenous flavors with a simplicity of preparation.
Verres en Vers is our respectful, thoughtful, exciting and modern interpretation of a traditional French brasserie, complete with dark timber, floral wall coverings, mosaic floor tiles, leather-clad booths and banquettes, directional lighting, wine cabinet and chunky candles for light effects and aroma. Enjoy wine, often in magnum and beer at its roots. Seasonal, 'just-in' plats du jour, Sunday brunch and fruits de mer on show along with oils,breads and cheese.
Developed by Michelin-star chef Yves Mattagne, a contemporary and refined take on traditional cuisine from Japan, China, Vietnam, Korea and Thailand combined in the theatre of sharing 'tapas', the robatagrill and steam jets. The Asian interior and design features are based on intimate seating, show cooking, the tea library, calligraphy, symbolism and 'tattoo' imprints.

A contemporary local bar – born in the fair city of Dublin – with all the warmth and friendliness of traditional Irish hospitality in a stylish setting with dark timber, deep red and brown leather banquettes and booths, communal tables and a natural-stone open fire. There's an understanding of service, of the importance produce… an understanding of food, design, music, art, literature, conversation, history and heritage.
Belgian elegance combining world championship coffee with high-spec design, interesting art and great music to appeal to a counterculture. Great coffee, teas, juices, patisserie, chocolate and displayed savories and a V-shaped bar, high-spec coffee machinery, timber floor, leather upholstery, brass cutlery, antique cabinets, brass & timber tables.
Inspired by Radisson Blu's Scandinavian roots and iconic design heritage – with an inspiring splash of the new Nordic passion for old-style techniques. It's a contemporary take on the all-day dining and hotel bar. Pivoting screens, raised sections and booth seating create ambience and intimacy through spatial zoning.
The Larder brings the kitchen, the ingredients and the stories to the guest as an all-encompassing experience. An honest approach to refined dining, this menu embraces the prominence of local ingredients and seasonality.
The Lounge is based on the same principles as the Larder – but is also designed to elevate: serving lighter dishes, with more service activity and products on display. Refined Nature rules! But the mood and menu is more delicate, avant-garde, transitory and imaginative.
A true sense of theatre engages - with slow-drip coffee, dramatic cocktail muddling and elaborate pouring. There's also an engaging progressive element: different delights appear throughout the day! Mouthwatering morning pastries give way to charcuterie: wickedly tempting patisserie and tea boxes disappear as early evening drinks appear. And the bar itself is transformed as the hour moves on, ensuring the mood is always right and relevant.
The essential look and menu of the Lounge – like the Larder - can be complemented by appealing, local aesthetics.
Our Larder & Lounge offer a consistent selection of great quality food, drink, design and service – with a large degree of flexibility. So both reflect a highly individual sense of place, while delighting with Radisson Blu's renowned and stylish sophistication - plus our unique Yes I Can! service ethic.
Refined Nature: good food that's so easy to love. And remember…
Inspired by Peter Blake's 'about collage' exhibition presenting journeys, both real and imagined, which reveal his fascination with the surreal and comedic opportunities presented by the use of collage. Collage, the brasserie, is synonymous with Blake's works: quintessentially British, iconoclastic and full of humor.
Smart and simple, trendy and traditional, colorful and captivating: Park Inn by Radisson combines them for an on-the-go lifestyle that seeks comfort on a sensible budget. That also goes for how you can breakfast, dine and drink.
A common space without the boundaries of a traditional lobby, reception, bar & restaurant - guests can 'spread.'' They can choose the space that best fits their purpose. The 'restaurant' is for breakfast and groups but, equally, little groups can set up shop to eat, drink and chat. The service ethos is 'assisted self-service' where food and drink is ordered at the bar and served at table, in the lounge or at the semi-private meeting booths.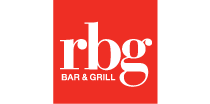 Perfectly simple. Simply perfect. The buzzwords of a fresh and vibrant grill and bar with no pretensions. A menu that's instantly recognizable with a design moving in the same direction –bar and grill counter, concrete flooring and exposed brick, chalkboards as part of artwork, variable seating, booths, banquettes and club tables and splashes of color.
Bocca Buona is unashamedly Italian and simplistic in approach. It celebrates the Italian way of living and brings a warm, crowdy and noisy ambience of the Italian street and a lively bustle into the restaurant. Bocca Buona style is relaxed and informal in a casual, fun, unexpected, humorous and stylish way.
Bavarian heritage, authentic Munich design with layers of the now present an instantly recognisable bräuhaus with copper brewing decoration, variable spaces and an emphasis on beer, big food, music, dance and fun in true Bavarian style.
Paulaner comes as a Bräuhaus or a Wirtshaus without on-site micro-brewery serving beer imported from Paulaner or brewed at a nearby Bräuhaus.
The OUIBar+ KTCHN is the food, drink and social hub. The menus are created from local, seasonal products so guests can experience the taste of the city.

Embracing new luxury, Food & Drink is a key platform for Quorvus Collection's distinctive character of culture, Eidos. Restaurants, bars and event spaces embody the Collection's defining experience principles of Immersive, Involving and Vibrant: bespoke, luxurious venues convey a sense of place and take you on a multi-sensory culinary journey
Draw energy from the crowd. Or seek seclusion under the sky. Whether you crave the intimate and atmospheric – or the revelry of the festival – Epicurean bars and spaces perfectly complement the shifting moods of the city.