A common space without the boundaries of a traditional lobby, reception, bar & restaurant –guests can 'spread', they can choose the space that best fits their purpose. The 'restaurant' is for breakfast and groups but, equally, little groups can set up shop to eat, drink and chat.
The service ethos is 'assisted self-service' where food and drink is ordered at the bar and served at table, in the lounge or at the semi-private meeting booths.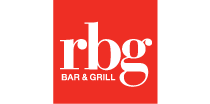 Perfectly simple. Simply perfect. The buzzwords of a fresh and vibrant grill and bar with no pretensions. A menu that's instantly recognisable with a design moving in the same direction.
Bocca Buona is unashamedly Italian and simplistic in approach. It celebrates the Italian way of living and brings a warm, crowdy and noisy ambience of the Italian street and a lively bustle into the restaurant. Bocca Buona style is relaxed and informal in a Casual, Fun, Unexpected, Humorous and Stylish way.
The Italian culture of food is the central attraction of the restaurant. The platforms are a show kitchen and bar where customers can enjoy views of theatrical preparation of simple delicious food and typical Italian drinks.
Bavarian heritage, authentic Munich design with layers of the now present an instantly recognisable bräuhaus with copper brewing decoration, variable spaces and an emphasis on beer, big food, music, dance and fun in true Bavarian style.
Paulaner comes as a Bräuhausor a Wirtshaus without on-site micro-brewery serving beer imported from Paulaner or brewed at a nearby Bräuhaus.
Working with our friends at FridaysTM, we can access their Franchisee network to bring this world-famous brand to the right location.
With its inherent sense of fun and democratic food, drink and service style, FridaysTMis the perfect fit for Park Inn by Radisson.
Built on a legacy of great food, inventive drinks and big fun, FridaysTM has brought the world signature menu items, ingenious flair bartending and the wait staff's unstoppable service and never-ending smiles. Today there are more than 931 TGI FridaysTMin over 60 countries worldwide.