RADISSON BLU: SUCH BRILLIANT BARS AND RESTAURANTS
Our mission is for Radisson Blu to be known as the leader in our market – acclaimed for our memorable food, drink and service. We want our bars and restaurants to become THE place to go – both for guests and for locals. Iconic, stylish and sophisticated. With a great reputation for simplicity and excellence, The food and drink we serve is like the people who serve it: authentic, appealing and intent on delighting. Leaving you with great taste in your mouth for all the right reasons – and a hankering to hurry back for more…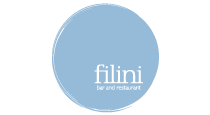 Our fabulous Filini bars and restaurants are an upbeat celebration of contemporary Italian food, wines, style and service. With fresh and unpretentious food, simply cooked and beautifully presented in stylishly laid back surroundings.
Fast, friendly and affordable – to fit with the way we live now, Filini is authentic and unfussy – with a great, buzzy ambiance
Offering the best of the modern Dolce Vita. Filini: totally fantastico…
Filini at Radisson Blu Hotel, Hamburg, Germany

Filini at Radisson Blu Hotel London Stansted Airport, Stansted, United Kingdom

Filini at Radisson Blu Hotel, Birmingham, United Kingdom

Master Chef at work

Filini at Radisson Blu Hotel, Birmingham, United Kingdom

Filini at Radisson Blu Hotel, Birmingham, United Kingdom

Filini at Radisson Blu Hotel, Birmingham, United Kingdom

Filini Signature dishes

Filini Signature Desserts

Filini Service

Filini details

Filini interiors

Filini interiors

Filini signature desserts

Filini details

Filini details

Filini signature dishes

Filini signature dishes

Filini at Radisson Blu Zurich Airport Hotel, Switzerland
Explore our gallery…
Select an image
to enlarge
Toolbox
Light box
Born in the heart of Minnesota, our Firelake Grill House and Cocktail Bar offers the best of the mid-west's great food and drink heritage: open-flame cooking and deliciously creative mixology. The Fire in our name reflects our use of traditional, flavor-filled wood and flame-based cooking techniques. Our irresistible cocktails are a celebration, our beers are hand-crafted and our food is timeless, fresh and often organic.
Firelake's culture, name and style come proudly from our original heartland in North America's Land of 1000 Lakes. But we also delight in offering the best local produce, local dishes and local heritage - along with our sought-after brand signature offerings. The wholehearted result? Truly great tastes in a great space – delivered with memorable service, a big heart and an even bigger smile. Welcome to Firelake.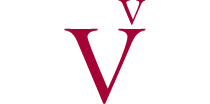 Verres en Vers is our contemporary Version of a traditional French brasserie. An excitingly reinvented classic, it blends the supreme quality, flair and seasonal produce of a local Parisian restaurant with Radisson Blu's iconic style and sophistication.
Offering a relaxed, friendly ambiance, a well-researched regional wine philosophy and a relevant modern menu, all delivered with care – Verres en Vers is the perfect venue for every day and for every occasion - from intimate link-ups to large, sociable get-togethers. Bon appétit!
A unique and spectacular modern dining concept, created by Radisson Blu's iconic Michelin Star winning chef, Yves Mattagne. Innovative and inspired, the Ochaya Asian Grill takes its culinary influences from five different elements and countries.
Relaxed and serene, it creates an unforgettable experience with authentic 'geisha' service in an interactive environment, full of theatrical entertainment based on the fire of the grill, the rituals of the tea ceremony and the hospitality of the far east.

A dynamic local bar – born in the fair city of Dublin – with all the warmth and friendliness of traditional Irish hospitality in a stylish contemporary setting.
Specializing in awesome cocktails, a brilliant selection of beers and carefully chosen wines. With our special modern take on afternoon tea – featuring great coffee or herbal infusions as added options.
Serving delicious hot and cold lounge food. All day. Every day. Making life easy. Fun. And full of good things, like music, art and great conversation…
Wake up and smell the best coffee ever: Vascobelo offers the ultimate all day caffeine fix - with a special shot of added hedonism.
Full of fabulous people, wickedly irresistible patisserie and inspiring, individual design. A style millefeuille of deco, colonial, jazz, soul, and photography – with layers of contemporary cool.
THE place to go and let go. Relax. Enjoy. Indulge…
Inspired by Radisson Blu's Scandinavian roots and iconic design heritage – with an inspiring splash of the new Nordic passion for old-style techniques. Specializing in natural flavors with a focus on pure, fresh organic produce. Food from the Larder is the lovingly reassuring – with a dash of modern excitement. Creating the food philosophy behind Radisson Blu's delicious all-day dining... Refined Nature.
The Larder delights in the skill of simple preparation and theatre: creative dish presentation, cocktail muddling and botanical nosing showcase the best of local produce.
Designed to travel well, stylish locally-inspired design, craft and cuisine can blend happily the the Larder's own carefully curated look and service ethos - producing a memorable sense of place.
Refined Nature is at the heart of the Larder's design and service. We aim to be enlightening, unexpected, honest and natural – creating a frisson of anticipation! Our menu takes you on a bit of an adventure – keeping you well informed, well fed – and sometimes entertained!
The Lounge is based same principles as the Larder – but is also designed to elevate: serving lighter dishes, with more service activity and products on display. Refined Nature rules! But the mood and menu is more delicate, avant-garde, transitory and imaginative.
A true sense of theatre engages - with slow-drip coffee, dramatic cocktail muddling and elaborate pouring. There's also a engaging progressive element: different delights appear throughout the day! Mouthwatering morning pastries give way to charcuterie: wickedly tempting patisserie and tea boxes disappear as early evening drinks appear. And the bar itself is transformed as the hour moves on, ensuring the mood is always right and relevant.
The essential look and menu of the Lounge – like the Larder - can be complemented by appealing, local aesthetics.
Our Larder & Lounge offer a consistent selection of great quality food, drink, design and service – with a large degree of flexibility. So each reflect can reflect a highly individual sense of place, while delighting with Radisson Blu's renowned and stylish sophistication - plus our unique Yes I Can! service ethic.
Refined Nature: good food that's so easy to love. And remember…