Think People

With a presence in more than 80 countries, keeping hotel guests and staff safe in sometimes risky local situations is an essential part of our business. We 'Always care!' by involving every employee at every level of the company in maintaining a safe and secure environment for everybody.
Responsible business also incorporates caring for the health of guests and employees. We do so by only offering our guests environmentally friendly amenities, increasing the number of non-smoking rooms and promoting the use of seasonal and local produce in our restaurants.
We believe in promoting our staff from within and we are committed to develop each employee to their full potential.
HIGHLIGHTS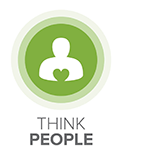 160+ Safehotels Alliance certified hotels
2,050 People trained in our Business School in 2016
Balanced leadership builds momentum towards gender equality and development of our female talent
The Rezidor Business School celebrated its 20th anniversary in 2016
Close to 900,000 hours of classroom & on-the-job training
Since 2008 Responsible Business training for all employees
Employee satisfaction remains high at 87.9%
Rezidor is lead partner of the Youth Career Initiative
OUR STORIES
Quorvus Collection Eidos shapes how we deliver our unique service culture for the Quorvus Collection. It gives our guest experience its special quality. Eidos means to deliver the distinctive character of local culture for our guests. It's about creativity and imagination and about immersing oneself in culture.
Eidos is about enjoying the very best of the location, and being alive to inspiration. It provides the invigoration and dedication to deliver exceptional service, every day. It gives our culture the energy and style that sets us apart. It's lived through each interaction. It's the way we work as colleagues. Positive. Supportive. Celebratory.
Radisson Blu Yes I Can℠! is Radisson Blu's foundation to build 100% satisfaction for our guests. Underpinning everything we do across every part of our business is Yes I Can℠! - it's simply our way of life. It builds one-on-one relationships with guests. It is the heart of our company. It's about being upbeat, positive and pro-active. It's about saying Yes! and making things happen, and every one of us can make a difference. It is empowerment and attitude. It is all about You! - our team, our guests.
Radisson RED Radisson RED is all about connecting with that ageless millennial mindset and believe that hotels can enhance their world via art, music, fashion and a distinctive connection. Our Creatives are therefore trained in "FLOW" which is based on the philosophy: All that I do, I do with you. All that you do, you do with me, to reach a state of guest flow based on Engagement, Empowerment, Communication & Individuality.
Park Inn by Radisson Park Inn by Radisson teams are Happy Makers. Park Inn hotels offer an experience that's simple, colorful, friendly. It's about saying Yes! and making things happen, where every one of us makes a difference. During the Adding Color to Life training that each of our Park Inn by Radisson team members go through, delegates experience and explore how they can bring the brand and hotel experience to life for our guests and our colleagues.
EDUCATING YOUNG PEOPLE FOR WORK AND FOR LIFE
In many countries around the world - including both developed and developing nations - youth unemployment remains extremely high; far higher than other age groups in the population.
Globally the hospitality industry is almost uniquely placed to tackle this issue. With hotels often placed near disadvantaged communities but able to offer ground level employment opportunities to local people, with genuine career paths and prospects to climb the ladder, they can offer real hope to young people and their families.
Discovering talent of underprivileged youth with the Youth Career Initiative
The Youth Career Initiative (YCI) is an employability initiative from the hotel industry for the hotel industry. The initiative is a valuable program allowing the hotels to make a real difference in the lives of the graduates and their families. YCI conducts a six-month education program which empowers disadvantaged young people and trains them for their future professional and social life. It helps students between 18 and 21 who have dropped out of school, lack the financial means to complete their education, or are at risk of exploitation. Success rates are impressive: 85% of the program's graduates get a job at Rezidor or another company, or continue their education.
We are currently running successful YCI programs in five countries (Ethiopia, Poland, Romania, Senegal and Zambia). Rezidor was part of the revaluation of the YCI program model in 2015-2016. During 2017 the program will be optimized to develop its success and wider implementation in the industry.
FOOD SAFETY AWARENESS & ALLERGENS
Since 2016, we have a legal responsibility in the EU to provide information on allergens for all menus served, and an obligation to show a summary at a guest's request. To respond an e-learning course on Food Safety Awareness is available from Rezidor's Learning Link training platform. The course covers the essential procedures, controls, and legal compliance required to ensure the safety of food. The course is suitable for anyone involved in the preparation, cooking, or serving of food. It enables individuals to improve their knowledge of food safety and understand the reasons behind food hygiene rules. It will also help employees to work safety with food within a care environment.
Detailed legal requirements in this respect vary from country to country. To go beyond compliance and put the health of our guests` center stage, we always place written information on allergens on our menus to create awareness and provide our Front-of-House team with an allergen summary sheet.